Welcome to the PEP-talks website (edition February 2023)!
Information
On February 13-14, 2023, we are pleased to hold the first edition of PEP-talks, a workshop exclusively focused on Performance Estimation Problems (PEP) in optimization.
The detailed program is now available. It includes different series of talks about the most recent progresses in the field.
The talks will also be streamed online. Contact the organizers to receive access.
This first edition takes place in UCLouvain, Belgium. Practical details about venue can be found here .
Thank you to all the participants ! Links toward the preprints, slides and videos of the talks have been added in the program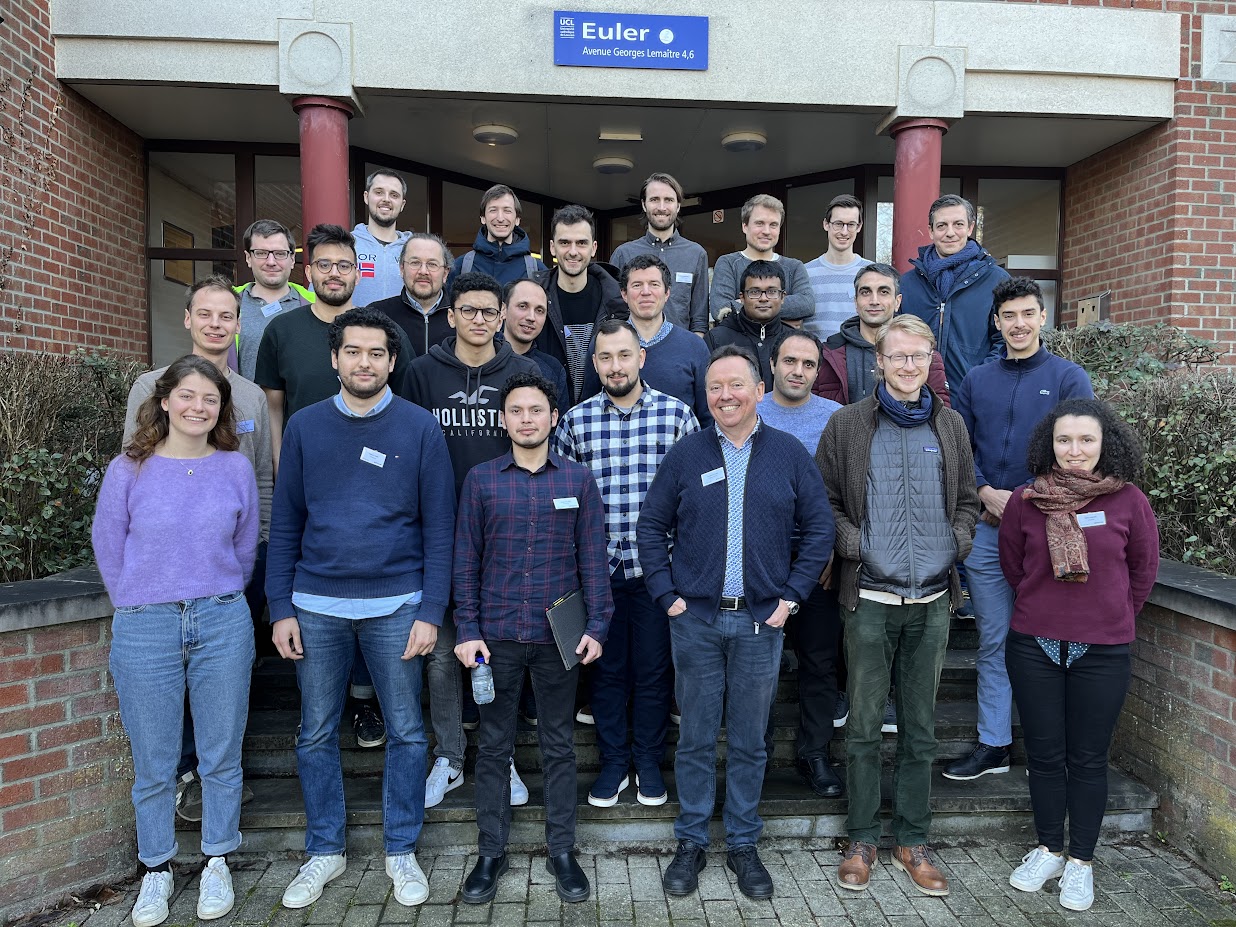 We have created a mailing list to share (low volume) of PEP related contents to the community (seminar, workshop, paper release, etc). It will also be used to announce the next PEP-talks workshops. Here are the instructions to join the mailing list:
send (from the email address you would like add as a subscriber) an email to sympa2@listes.uclouvain.be with subject line "subscribe pep-news FirstName LastName" (body can be empty) ; you should receive a confirmation email soon after.
Important Dates
| | |
| --- | --- |
| October 28, 2022 | Registrations open. |
| November 28, 2022 | Registrations close. |
| January 4, 2023 | Talk abstract is due. |
| January 13, 2023 | Release of the program. |
| February 13-14, 2023 | Two-day workshop. |
Organizers
Main organizing committee
Acknowledgement
We thank François Glineur, Julien Hendrickx, Aymeric Dieuleveut and Adrien Taylor for their support to the organization.
This event is also supported in part by the TraDE-OPT MSCA (Innovative Training Network (ITN)-ID 861137).